UN certified Variation Packaging 02-UN4GV12
Ship various sized bottles and containers using our UN certified 4GV variation line of packaging.
Compliant with TDG, ICAO, IATA and IMDG transport requirements as well as ISTA Procedure 1A standards; this packaging is suitable for Packing Groups I, II and III liquids or solids.
Includes Leak proof liner.
Product Code : 02-UN4GV12
Dimensions (Inches) : 12 X 12 X 16 (1/4)
Maximum gross weight : 10.5 kg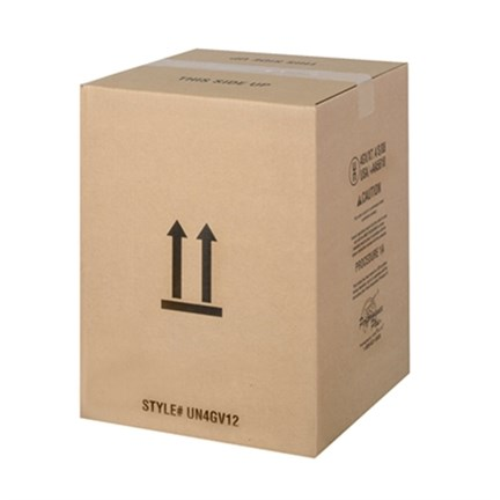 | | | | |
| --- | --- | --- | --- |
| | | Price per each | |
| 1-99 | 100-499 | 500-999 | 1000+ |
| 16,15$ | 15,35$ | 14,55$ | 12,95$ |